UO > About > Organizational Structure > Rectorate
Petr Kopecký
rector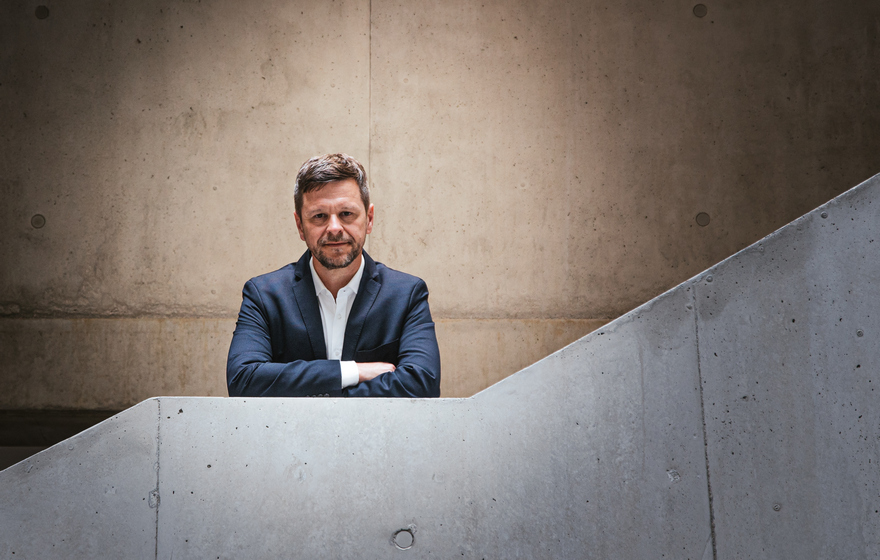 Academic degree, name, surname:
doc. Mgr. Petr Kopecký, Ph.D.
Research interests and teaching:
British and American studies, social and cultural history of Britain
Phone number, mobile:
+420 553 46 1895
+420 553 46 1001
No record found. Database Maintenance.
Konečná Eliška
Analysis of chosen themes and motifs in Neil Gaiman's short stories
Dvorská Gabriela
Brexit and the Economy of the United Kingdom
Rohová Karla
Environmental Racism and Ecofeminism in African American Female Literature
Marszalek Vojtěch
Environmental policy of the United States of America
Némethová Iveta
Henry David Thoreau and Environmental Thought
Psurukas Mario
Multiculturalism in Canada and in the USA: A Comparison
Malíková Hana
Environmental Dimension in John Steinbeck's Writing
Młynek Daniel
Anti-Consumerism and Anti-Conformism in American Literature of the 1950s and 1960s
Kubná Eva
California as a Trend-Setter
Reháková Natálie
Environmental Movement in the USA: A Critical Analysis
Vala Jakub
The Image of California in Song Lyrics
Michaličková Alexandra
California: The Not So Golden State
Pětvaldská Dominika
Critique of consumerism and materialism in the works of John Steinbeck
Staňková Markéta
Frontier and the American Mind
Drdová Veronika
The boom of new religious movements in 1960s in America
Kučerová Barbora
California Dream, or Nightmare?
Macháčková Markéta
Inhumanism in the Work of Robinson Jeffers
Petrášová Irena
Punk movement in England and United States of America
Zapletal Vladimír
Republic of South Africa and apartheid
Kadlecová Zuzana
Orwell's Visions: Dystopia or Reality?
Slezák Tomáš
The Falklands War and Britain's Position on the International Scene
Kuluri Lucie
Babbitt vs. Bowling: (Non-)Conformism in the Work of Sinclair Lewis and George Orwell
Boucná Hana
From Brave New World to Island: Aldous Huxley's (Negative) Utopias
Miklíčková Alena
The Current Position of the Hispanic Community in the USA
Sosnovcová Zuzana
Welfare state: Margaret Thatcher vs. Ronald Reagan
Šívarová Jana
British Appeasement and Munich Betrayal from Two Perspectives
Hartošová Kateřina
Teaching Culture of English Speaking Countries at Grammar Schools
Kašparcová Karolina
Steinbeck's or Jeffers' Country? California as a Literary Topos
Rozsypalová Martina
Rachel Carson and Environmental Movement in the USA
Kačorová Jana
The History of Barnet
Čižmářová Jitka
The relationships between the 16th century England and Spain
Janíčková Kamila
LIFE UNDERGROUND: A HISTORY OF MINING INDUSTRY IN THE NORTH EAST OF ENGLAND
Jiříčková Olga
British Literatury Inspirations in Czech Romantic Music of the 19th and the beginning of the 20th century
Dejmková Hana
Orwell's "1984" and "Animal Farm" and Totalitarian Czechoslovakia
Šálková Lucie
History of Tea in the British Empire
Žáková Lenka
Walden Pond 150 Years Later
Březíková Pavla
British Society in the Works of Goerge Orwell
Kukielka Jan
The Depiction of Dystopia in Comic Books
Matušinec Václav
Chartism and Social Classes
Niedobová Denisa
Troubles in Northern Ireland: Nationalist vs. Unionist Perspective
Dvořáková Nikola
Appeasement in Great Britain
Mizerová Dana
Autobiographical Elements in Selected Novels of George Orwell
Petrová Magdaléna
Queen Victoria and the Position of Women
Balabán Lukáš
Californian Dream in the Light of Measurable Economic Data
Bervidová Pavla
British people's attitudes to immigrants in the 19th and 20th century.
Hoffman Adam
Causes of Brexit
Komínková Karolína
Causes, progress and effects of the two serious 20th century crises on the UK
Morrisová Hana
Australia as a penal colony
Rohová Karla
Ecofeminist Perspective on the Work of John Steinbeck
Dluhá Petra
Racial Tensions in Britain after the Brexit Referendum
Matýsková Jitka
Beer as part of British culture and society
Short Petra
Mládež, politika a fenomén punku ve Velké Británii v 70.letech minulého století
Teglová Kateřina
Women in Tudor England
Baláž Daniel
War lives of Czechoslovakian RAF pilots
Mertová Anna
Cosy and Hard-Boiled Mystery Fiction: A Comparison
Pětvaldská Lucie
Mexican Immigration in California
Pončová Ester
Down and Out in Paris, London and L.A.
Tobolová Veronika
Music and Youth Revolt in the UK
Bilko Jakub
America: Cradle of Modern Environmental Movement
Chlapková Klára
The Disunited Kingdom: Devolution in the UK
Cmolová Vendula
California's Economic Recession: Causes and Consequences
Kováčíková Markéta
Irish potato famine- British vs. Irish perspective
Marszalek Vojtěch
Brexit and the Future of Britain
Švejdová Marcela
Britain and the European Union
Tetamenti Fabiána
Hispanization of the American Southwest
Zemková Kateřina
Women's Franchise in Britain: Suffragette Movement
Chudá Veronika
Hispanic Immigrants in the USA
Šidík Petr
British Colonial Rule in Kenya
Baronová Vendula
British Slave Trade
Červenková Lenka
The Industrial Revolution and its impact on the family
Dömény Olga
The Impact of the Enclosures in the UK (social, economic, environmental)
Fialová Eliška
British Landscape Throughout the Ages
Janáč Lukáš
The taming of the wild(erness) in the British Columbia and California in the second half of the 19th century.
Nugentová Helena
Greening of the economy in the UK
Volná Renáta
The Iron Lady: film and reality
Drakselová Gabriela
Irish fight for independence in "Michael Collins"
Kaše Martin
Munich Betrayal from the British Perspective
Schvanová Vendula
Islam in Britain before and after 7/7
Steinbauerová Martina
Child Labour in Britain During the Industrial Revolution
Hradzká Martina
Children of the British Industrial Revolution
Ivachnjuk Tereza
The Ecofeminist Vision of Mary Austin
Gic Martin
British splendid isolation at the start of the 21st century
Janusová Petra
Mel Gibson as Braveheart: reality or fiction?
Kadlecová Barbora
California Through the Eyes of John Steinbeck
Murcková Kateřina
John Muir and the Roots of Conservation Movement in America
Pětvaldská Dominika
The Impact of the Modernization of Agriculture in the Britain of the 18th and 19th century
Zelená Jitka
Immigrants in Britain: Mixed Blessing
Balnerová Lenka
Earth is Our Mother: A Solution to the Global Crisis
Daňková Ivana
Everyday Life in Elizabethan England
Hajžmanová Karin
IRA and the Situation in Northern Ireland
Jordová Zuzana
The Importance and Legacy of the Beatles
Kačiková Barbora
Elizabeth I and Religion
Kučová Marcela
Nelson Mandela and Apartheid: South Africa on the Way to Democracy
Panajotidisová Alexandra
Oliver Cromwell: Idealist or/and Dictator?
Petrášová Irena
Punk is not Dead in England: True of False?
Slezák Tomáš
Northern Ireland from Two Perspectives
Tobolová Veronika
The Czech Emigration to the United States
Zapletal Vladimír
Cecil Rhodes: British Imperialism in Africa
Hájková Denisa
The Disunited Kingdom: Devolution in the UK
Kadlecová Zuzana
Iron Lady Revisited: Legacy of Margaret Thatcher
Kučera Jan
Foreign Policy of the United States in Guatemala
Mičunková Jitka
Overseas Voyages and Elizabethan England
Musiolová Monika
The Position of Women in America in the 1950s
Pechotová Zuzana
Economy in Victorian Britain
Slezáková Dagmar
The American Society from the 1950s to the 1970s as Reflected in Music
Staníková Martina
The Position of Women in 19th-century Britain
Taussiková Jana
Reflection of Post-War American Society in the Play of Eugene O'Neill, Strange Interlude
Klocková Lucie
Adam Smith and Robinson Crusoe: the Pioneers of Capitalism
Olajošová Tereza
Tourism in the Wallachian Kingdom: The Unused Potential
Kamba Linda
British and American Women in Politics
Šišková Dagmar
Fahrenheit 9/11 Movie - Reality or Fiction?
Krumpolcová Marcela
The present positioning of the Luhačovice spa, its significance for tourism industry